Your Oyster Recipe of the Day: Bloody "Rita" Oyster Shooters.
Everybody loves Bloody Mary! She's traditional. She's a classic. What's not to love?
Allow me to introduce you to Mary's zesty cousin, Bloody "Rita." You may enjoy brunch with Mary, but you'll want to party all night and share breakfast with Rita. Bloody Rita Oyster Shooters are bold, bright and a little brazen. You can see it at first glance. The shot glasses are rimmed with lime zest and black pepper. Pow! When you drop an oyster into each glass, some of the lime and pepper falls in. Add equal parts blanco tequila, lime juice, and Bloody Mary mix. I prefer a spicy mix for this drink and tested with Zing Zang. Each one is tart, strong, and muy delicioso! (You may want to try the lime and pepper rim on EVERYTHING.)
If you're feeling fancy or snapping a pic for Instagram, top each glass with a twist of lime peel. Otherwise just raise a glass, toast to the oysters, and enjoy!
Bloody Rita Oyster Shooters (Serves 4)
Ingredients
Zest of 1 lime
1 tablespoon cracked black pepper
4 freshly shucked oysters
3 ounces, chilled blanco tequila
3 ounces, chilled fresh lime juice
3 ounces, chilled spicy Bloody Mary mix (such as Zing Zang)
4 lime twists
Directions
Combine lime zest and cracked pepper in a plate or shallow bowl. Rub a lime wedge on the lip of four shot glasses and rim each with the lime and pepper mixture.
Add 1 oyster to each glass.
Top each oyster with ¾ ounce tequila, ¾ ounce lime juice, and ¾ ounce Bloody Mary mix.
Garnish each shot with a lime twist and serve immediately.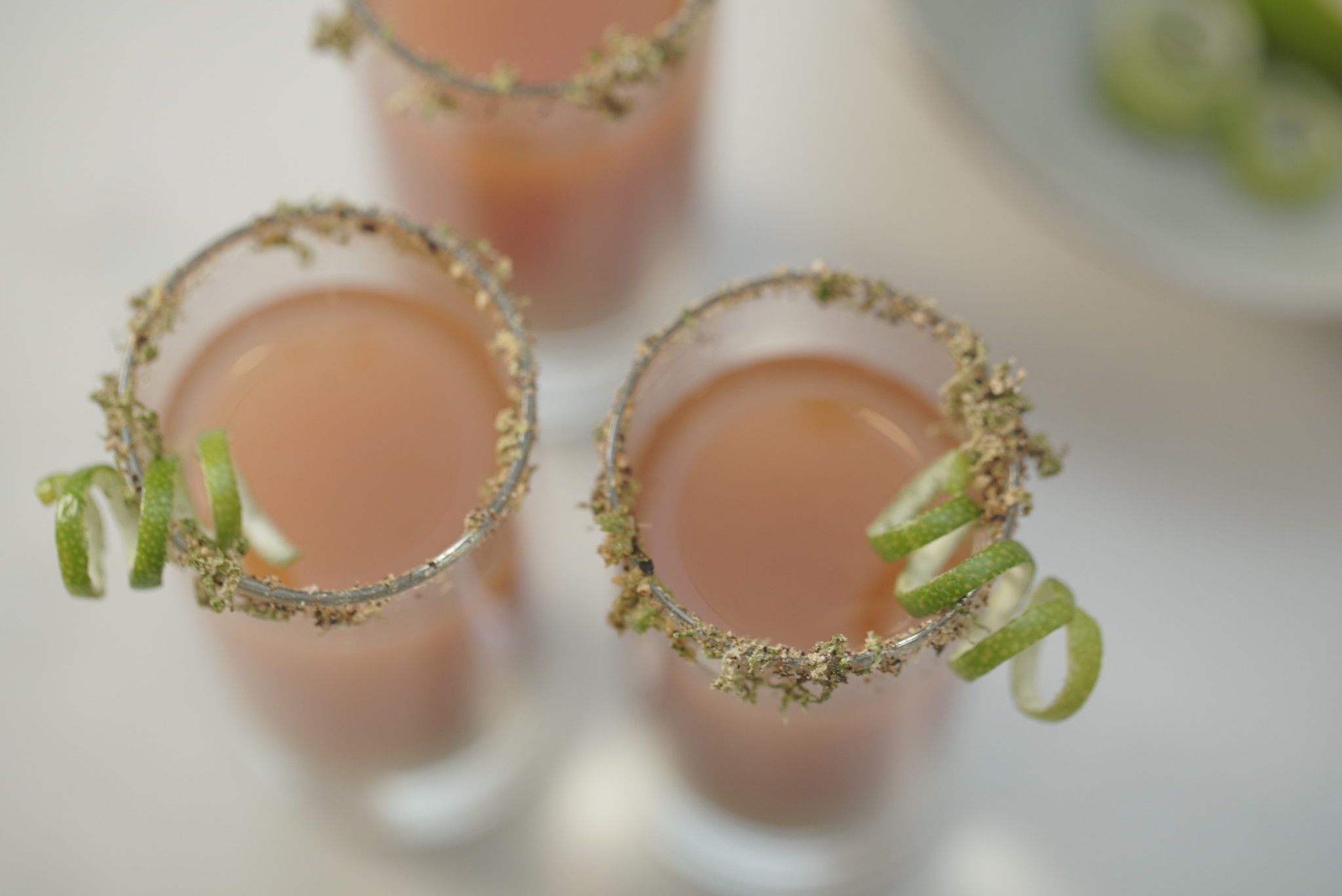 "Our Search for the Best Bloody Mary Mix" from Serious Eats
Don't miss Martie Duncan's Bloody Mary Oyster Shooters.
Summary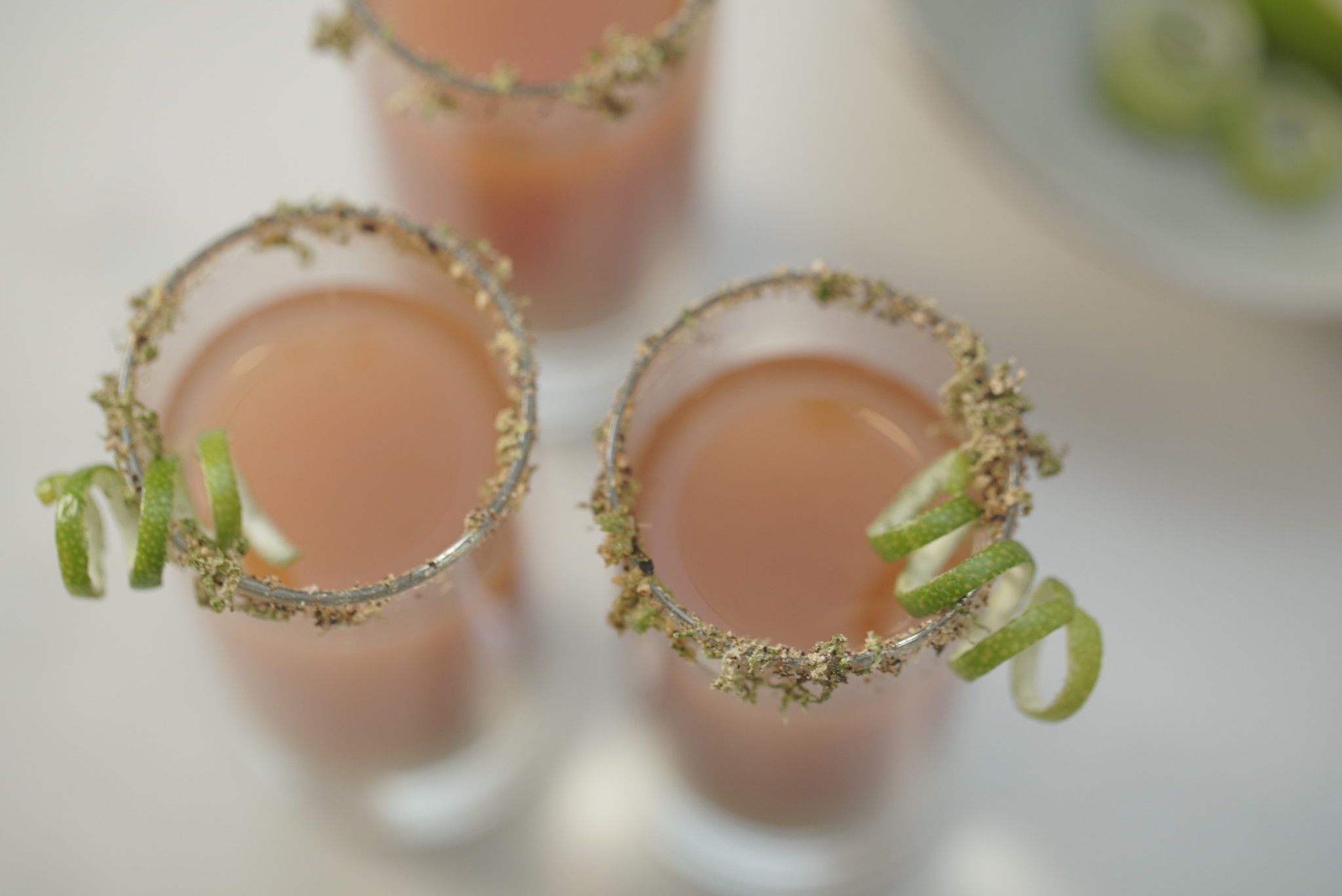 Recipe Name
Author Name
Published On
Preparation Time
Total Time