Days are getting longer and warmer. At my house, this means it's time for lazy afternoons on the deck with chilly glasses of gin, splashes of tonic and wedges of lemon or lime. What could be better? It's difficult to improve on a classic like the gin and tonic. Difficult, but not impossible. Meet gin and tonic oyster shooters! It turns out that a frosted shot glass, an oyster and a pinch of salt transform our favorite summer sipper into a perfect shot. This recipe makes six shots, but you'll want to double it. You can count on your friends wanting at least one more.
In the words of Oasis, "I need to be myself. I can't be no one else. I'm feeling supersonic. Give me gin and tonic." Now, I would add, "Throw an oyster in the glass!"
Gin and Tonic Oyster Shooters (Serves 6)
Ingredients
6 oysters
9 ounces ice-cold gin
Chilled tonic
Salt
Juice of one lemon
1 lemon cut into thin slices
1½ tablespoons chopped fresh parsley
Directions
Chill 6 shot glasses.
Shuck oysters, reserving as much oyster liquor as you can.
Place an oyster and its liquor into each shot glass.
Add a pinch of salt and a squeeze of lemon juice to each glass.
Add 1½ ounces of gin and about ½ ounce of tonic to each glass.
Garnish each with a pinch of parsley and lemon slice and serve immediately.
Recipe adapted from Our Crafty Home.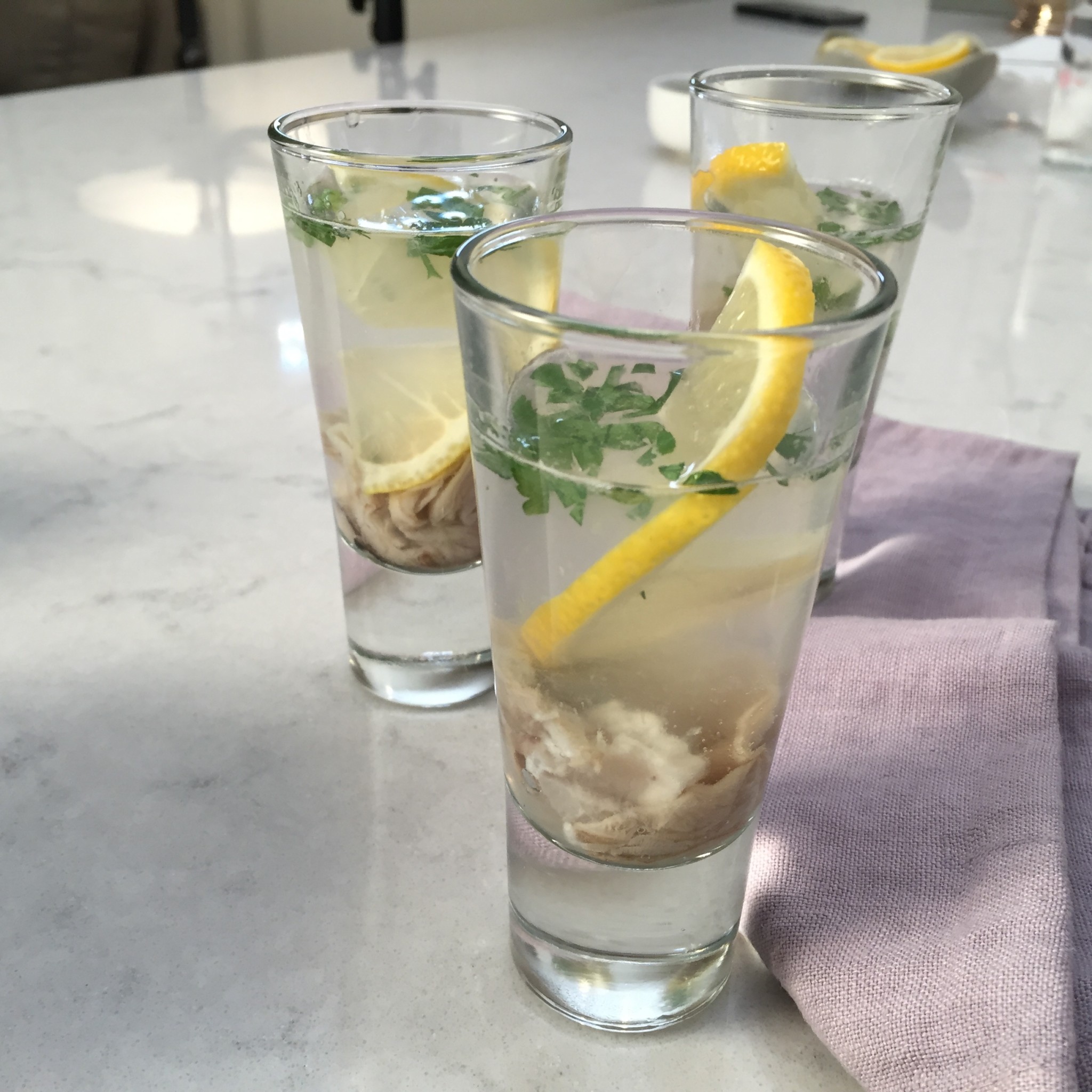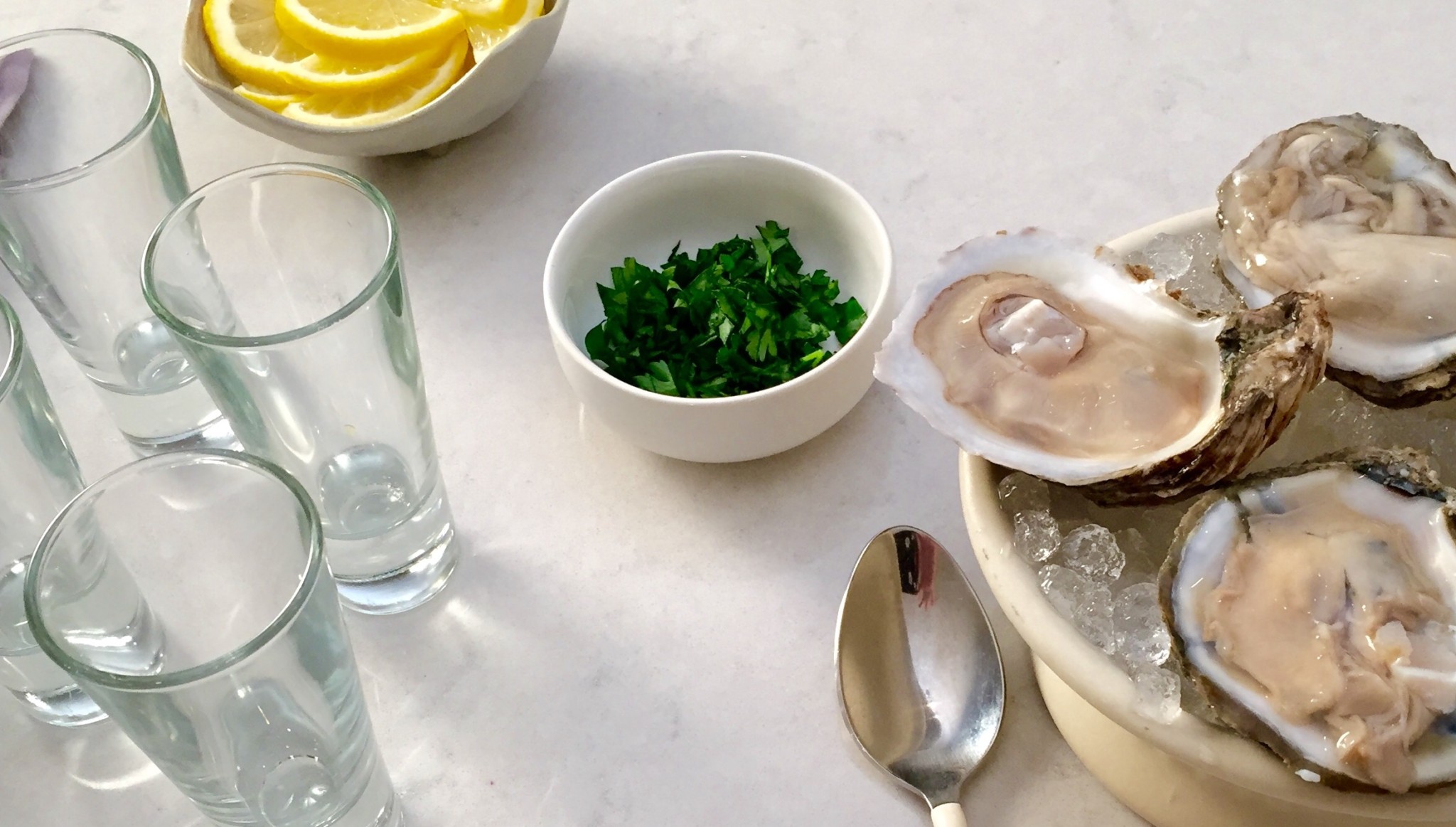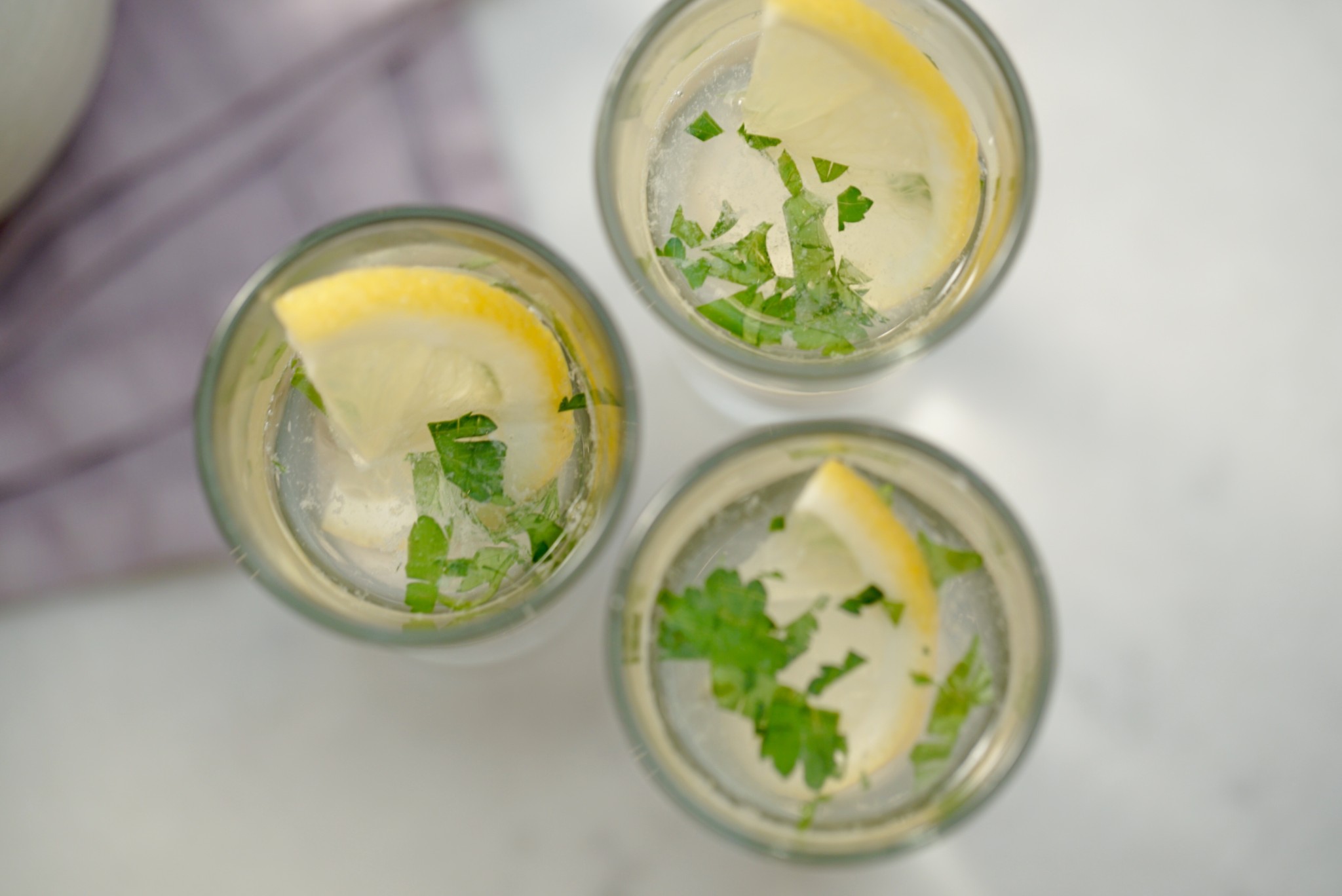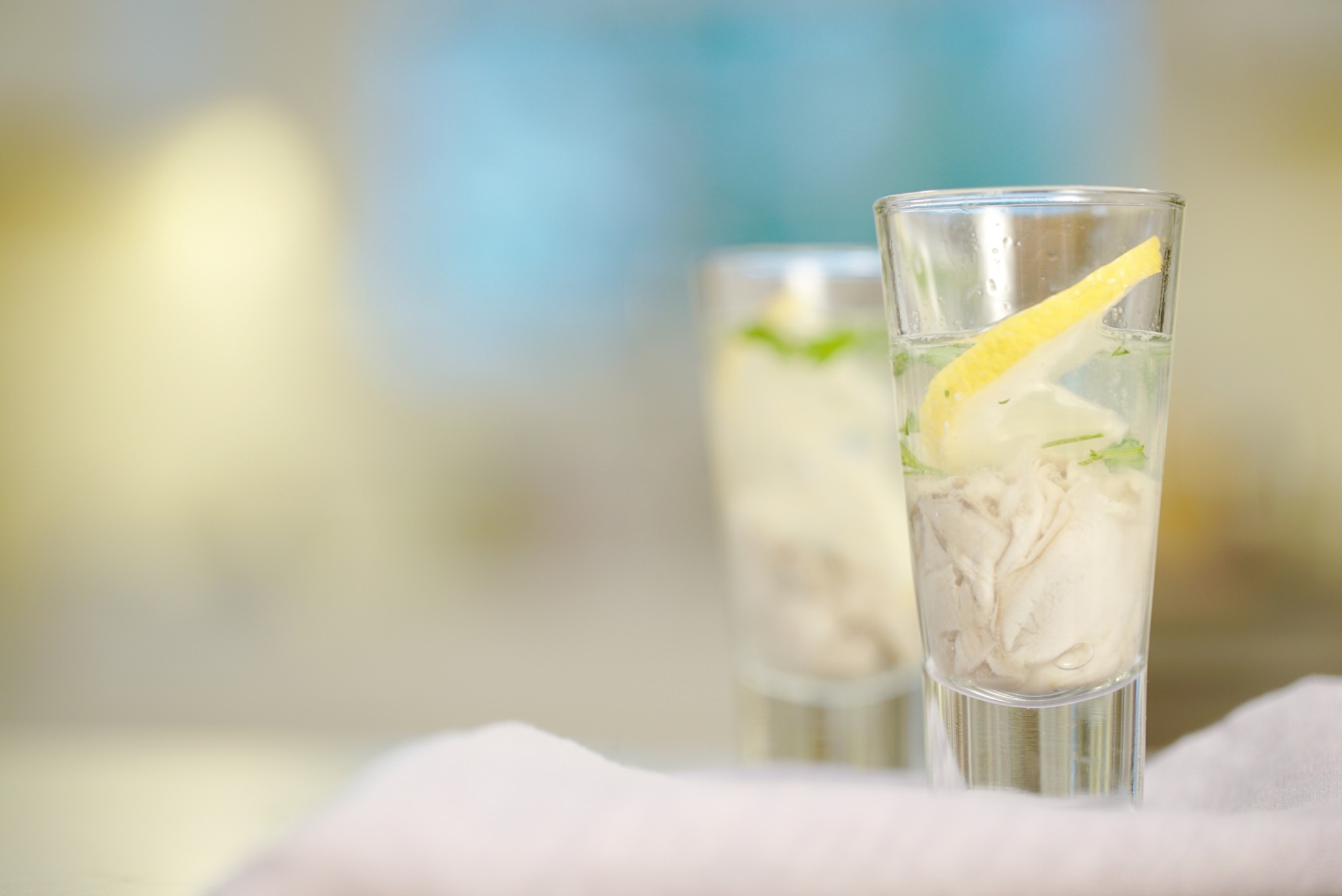 Find more oyster shooter recipes from your favorite magazines, cookbooks, chefs and food blogs.
"How to (Seriously) Upgrade Your Gin and Tonic" from The Wall Street Journal
"The Imperial Cocktail: How the gin and tonic became the British Empire's secret weapon." from Slate
"Five Steps to a Better Gin and Tonic" from The Kitchn
Save
Summary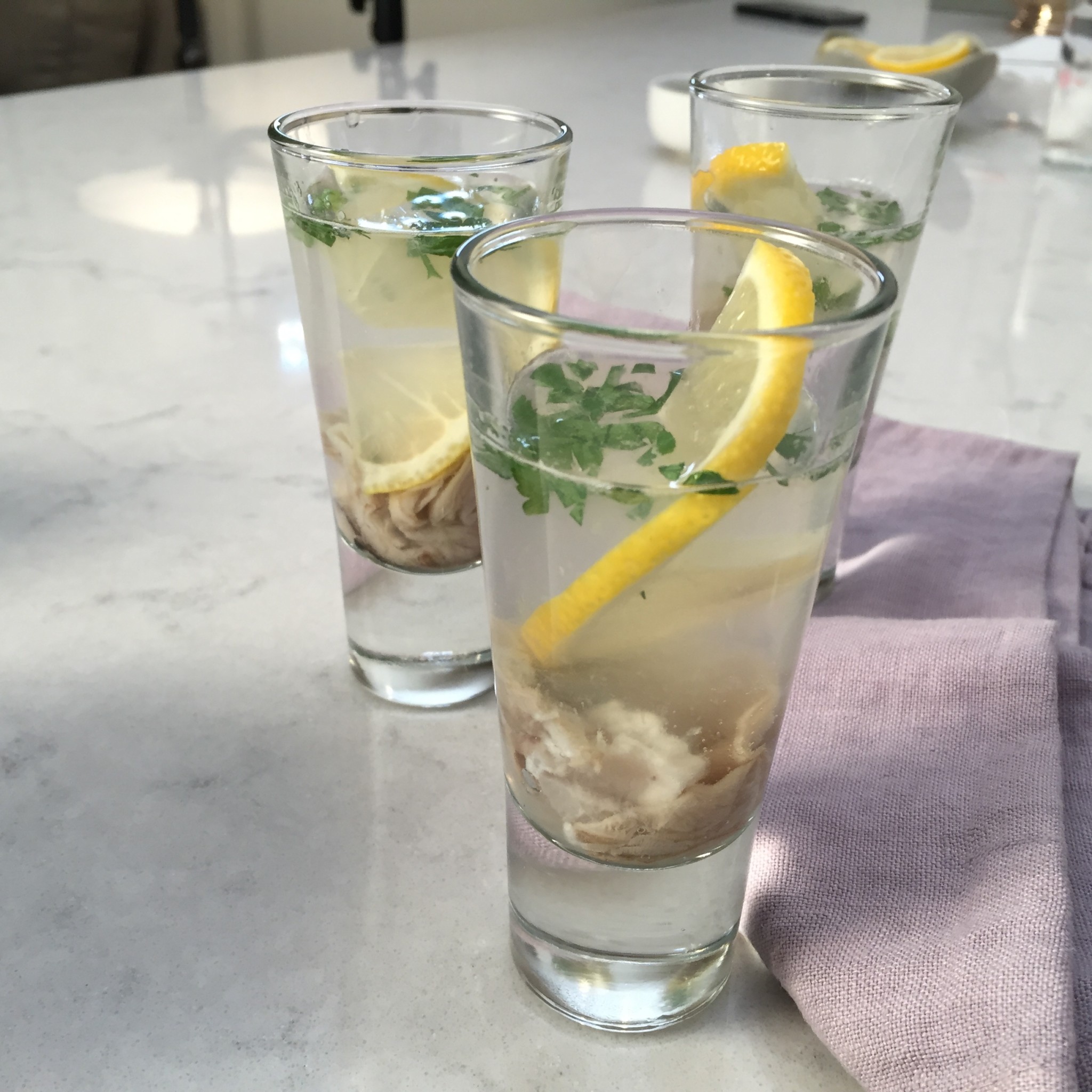 Recipe Name
Gin and Tonic Oyster Shots
Author Name
Published On
Preparation Time
Total Time