Your Oyster Recipe of the Day: Oyster Stew with Biscuits. Chef George Reis of 5 Point Public House Oyster Bar and Ocean restaurant prepared this recipe on Fox 6 "Good Day Alabama" with Martie Duncan last October. It combines fluffy biscuits with steamy, rich oyster stew.  Blending two, simple comfort foods makes a doubly comforting bowl.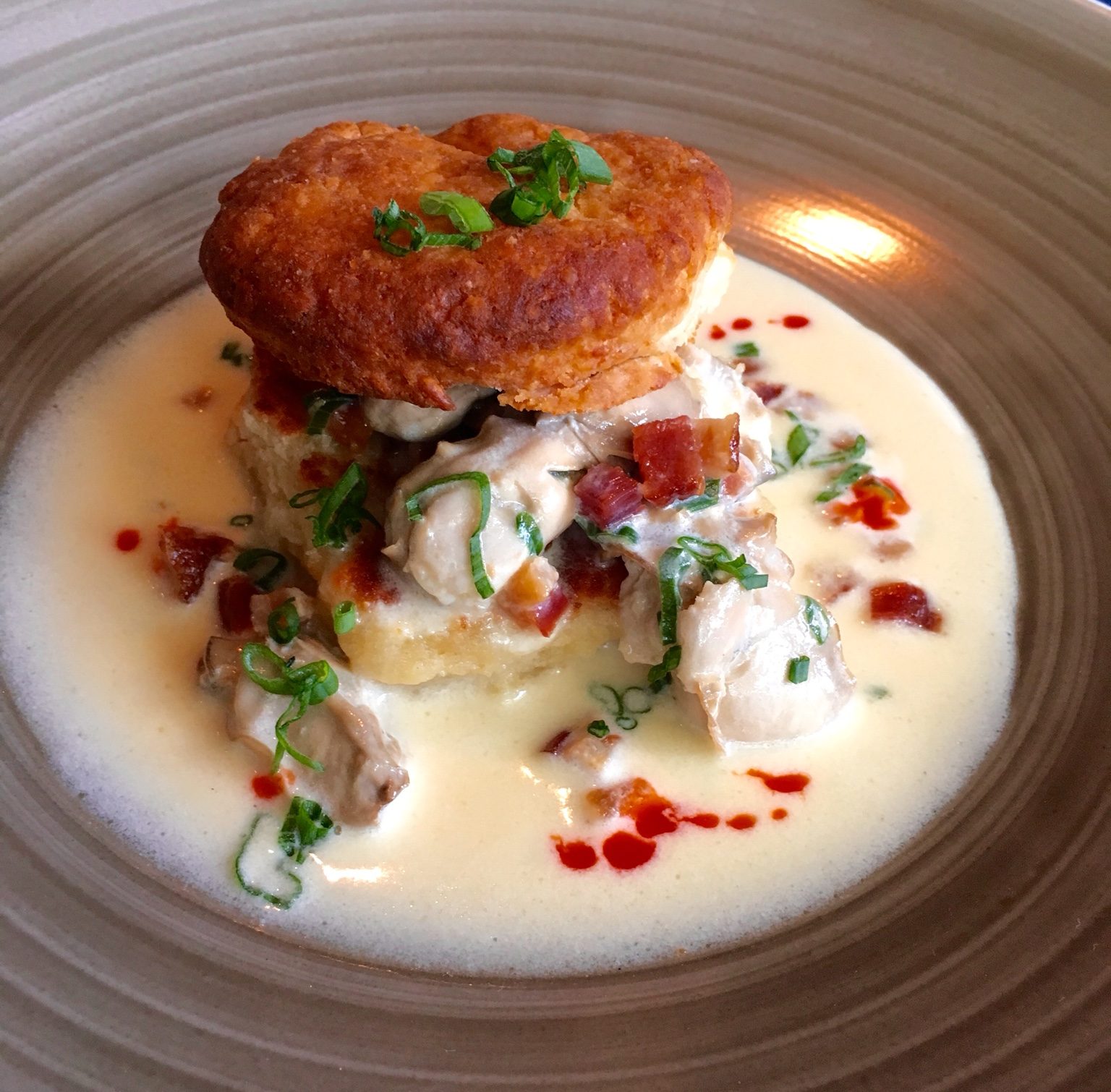 Oyster Stew with Biscuits (Serves 3)
Ingredients:
Directions:
Cook green onions over medium heat in melted butter.
Add oyster liquor, half-and-half, salt and pepper.
Heat to a simmer. Do not boil.
Add oysters and cook until edges begin to curl.
Add house made cayenne pepper sauce to taste.
Ladle stew over bottom half of biscuit, top with bacon crumbles, place other half of biscuit on top and serve immediately.
The recipe will also be featured in Martie Duncan's upcoming collection of Birmingham area recipes, Magic City Cravings.
About George Reis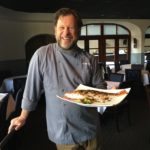 Chef George Reis owns Birmingham's 5 Point Public House Oyster Bar and Ocean restaurant. Reis won the first Alabama Seafood Cook-Off and represented the state in the national 2015 Great American Seafood Cook-Off. Ocean is one of Birmingham's most recognized restaurants, winning multiple awards including Best Chef and Best Restaurant, not to mention a regular winner of the Award of Excellence from Wine Spectator and Winner of the AAA Four Diamond award.
Save
Save
Save
Save
Save
Save
Save
Save
Save
Save
Save
Save
Save
Save
Save
Save
Save
Save
Save