Pomegranate oyster shooters may be the most beautiful oyster recipe ever. Every glass looks like a party (complete with pepper confetti). Their mix of red green and gold make them ideal for holiday gatherings, and because of their refreshing chill, they're just right for a summer toast. Tart and sweet and salty and delicious and beautiful.
Pomegranate Oyster Shooter Recipe (Serves 6)
Ingredients
6 shucked oysters
6 teaspoons minced red bell pepper
6 teaspoons minced yellow bell pepper
6 ounces pomegranate liqueur
3 teaspoons chopped fresh cilantro leaves
6 chilled shot glasses
Pomegranate arils (seeds) for garnish (optional)
Directions
Mix peppers and cilantro in a small bowl.
Place an oyster into each shot glass.
Top each oyster with 1 teaspoon of pepper mixture.
Pour 1 ounce of pomegranate liqueur into each glass.
Garnish with pomegranate arils.
Cheers!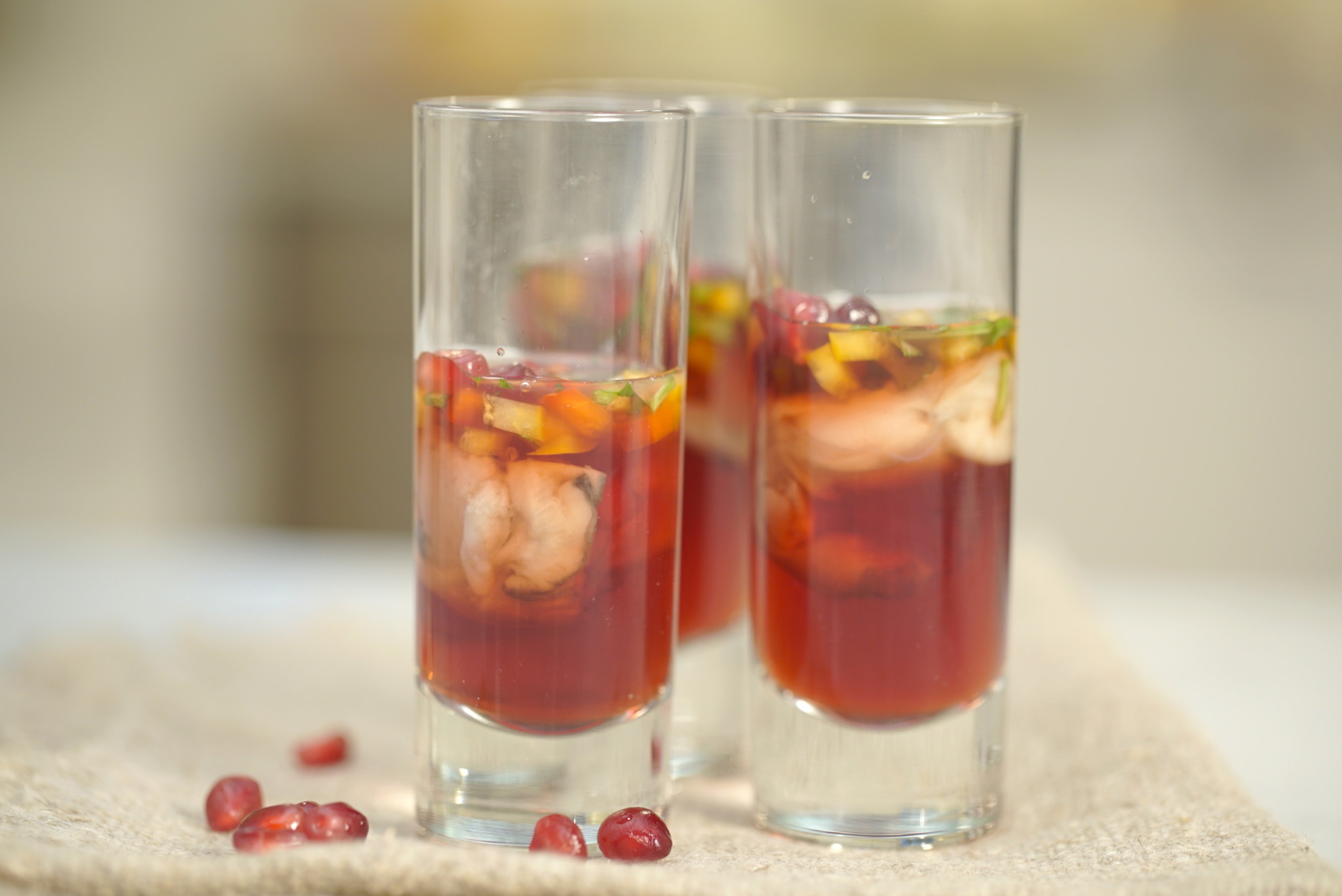 What Is an Aril?
This recipe includes pomegranate arils as an optional ingredient. While you may not have known them as "arils," you are probably familiar with them. The edible parts of pomegranate are actually the individual, sweet, tart, fleshy seed coverings. Often referred to as seeds, the seed coating, the arils, is the source of pomegranate's wonderful flavor.  Simply Recipes has one of the best guides for "How to Cut and De-Seed a Pomegranate."  You can also purchase ready-to-eat arils.
More Oyster Shooters and Recipes
Find more oyster shooter recipes from your favorite magazines, cookbooks, chefs and food blogs.
See more oyster videos and subscribe to the Oyster Obsession YouTube channel.
Find hundreds of oyster recipes from your favorite chefs, magazines, cookbooks, and food blogs.
Recipe adapted from Pama Liqueur.
Summary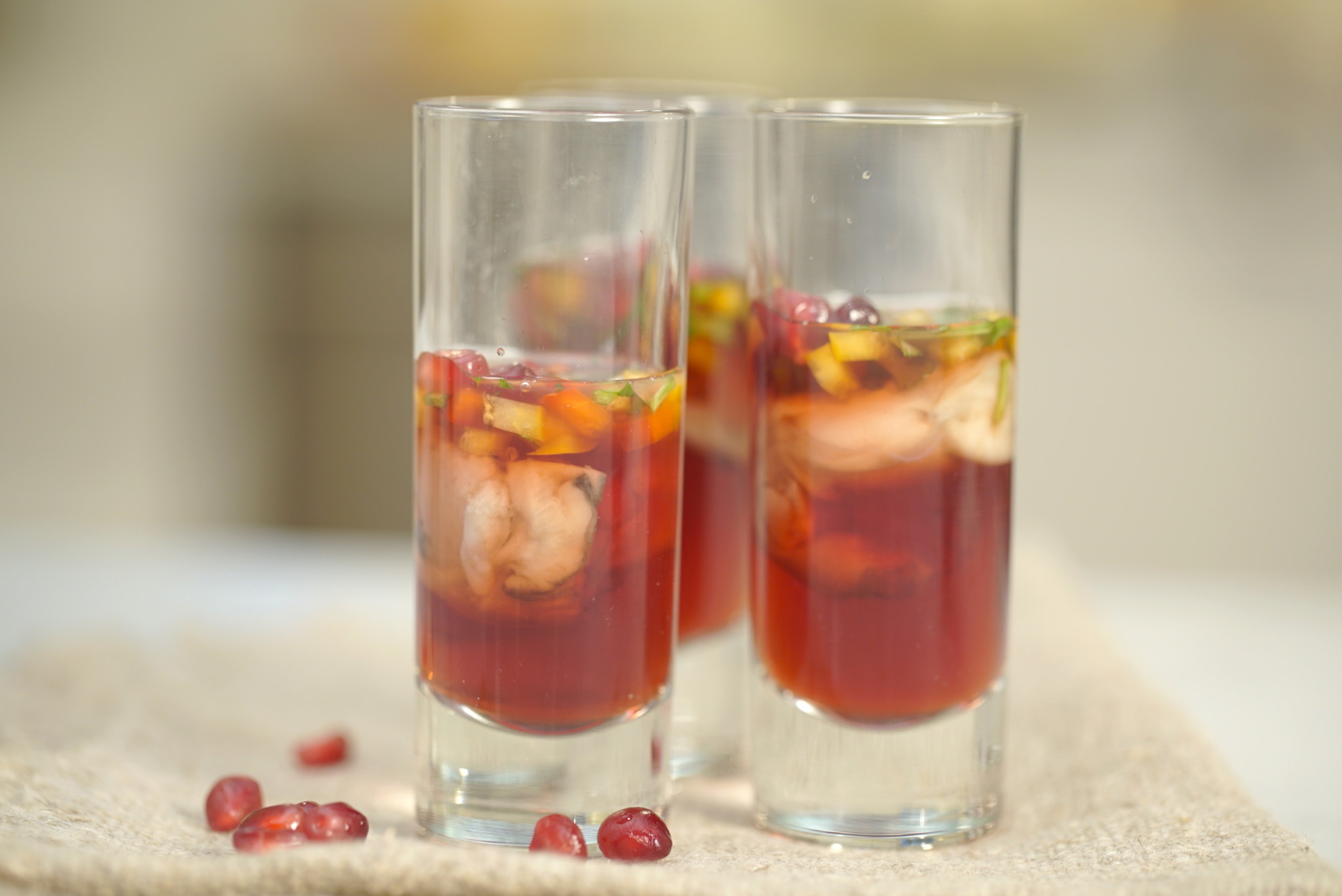 Recipe Name
Pomegranate Oyster Shooter
Published On
Preparation Time
Total Time