By SUSAN RAY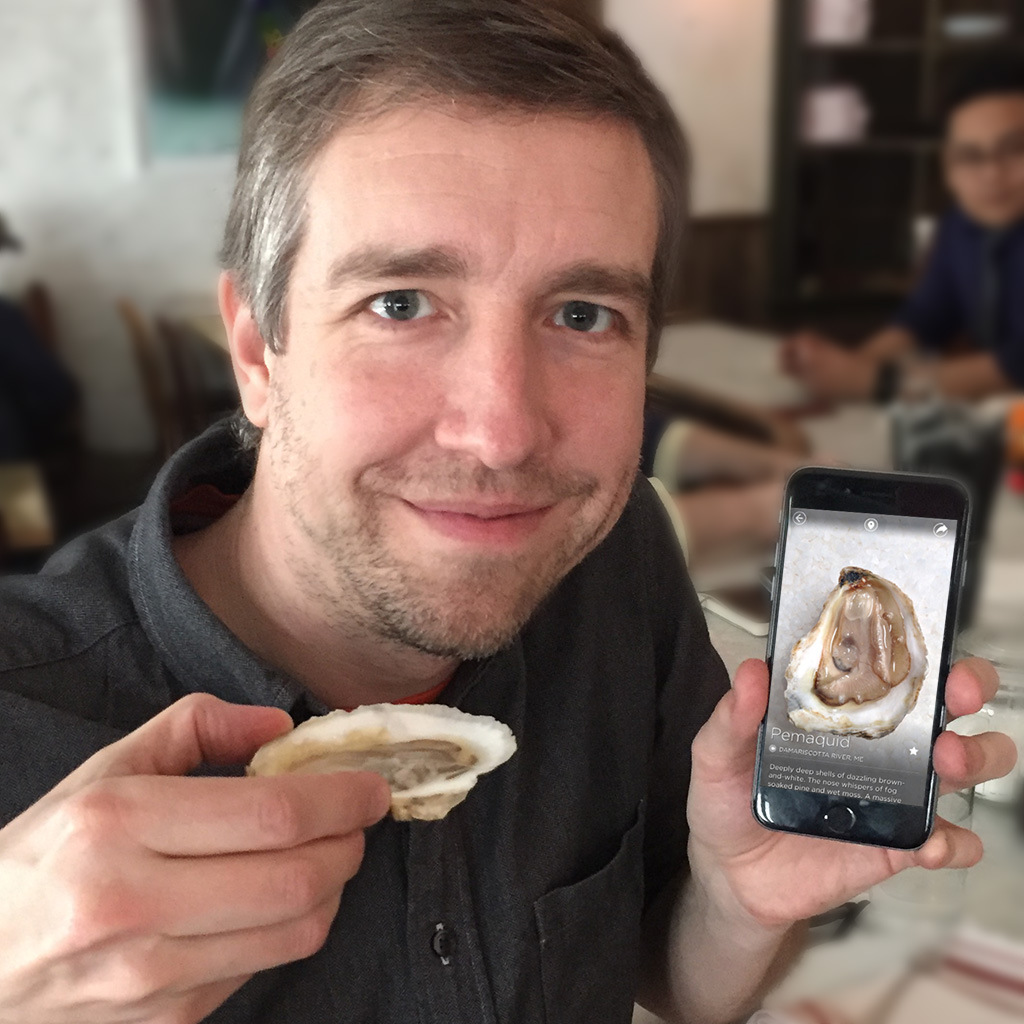 In September 2014 Dana Deskiewicz married his passion for food, love of writing, and experience as a digital designer for start-ups when he created Oystour. Oystour is an oyster guide and appreciation app with photos and flavor profiles for more than 200 oyster varieties (coast to coast and around the world). It even allows users to save their favorites and keep notes about each oyster. The idea for the app was born when he saw what a great passion there was for oysters in New York and across the country. He hopes this idea will be a stepping stone to create more niche apps and products in the food space. We recently spoke with Dana about his oyster obsession and how he started his business.
How did you become interested in oysters?
My interest really took off when I did a road trip across the US a few years ago. I've always liked oysters, but once I started seeking out and trying oysters from different regions and tasting the wide variety of flavors, I was hooked.
What made you decide to create an oyster app?
It started out as a passion project. My good friend and business partner started seeing how quickly the oyster scene was growing, especially in NYC, between $1 Happy Hour oysters and oyster specific restaurants. Often times when we were out having oysters, we'd look at the menu or ask the servers about the varieties before ordering. I had a good understanding of oysters from my experience, but when I took a step back and questioned what the names, locations, and varieties meant to someone who was new to oysters, I found more often than not that it wasn't always that clear. And then there were friends and people I talked to who never realized that there was more than one kind of oyster!
Figuring there must be a good app for oysters, like there is for say wine or beer, we did some initial research and didn't find any beyond a few providing basic, general information. Thus the idea for Oystour was spawned to bring create the premier guide and appreciation app to learn and know more about oysters, whether you knew nothing about oysters or were experienced with them.
What's the most popular feature of the Oystour app?
Notes and Fun Facts. Fun Facts has especially gotten a great reaction from users for adding to the eating experience, especially when people are with their friends who either don't have the app or are new to eating oysters.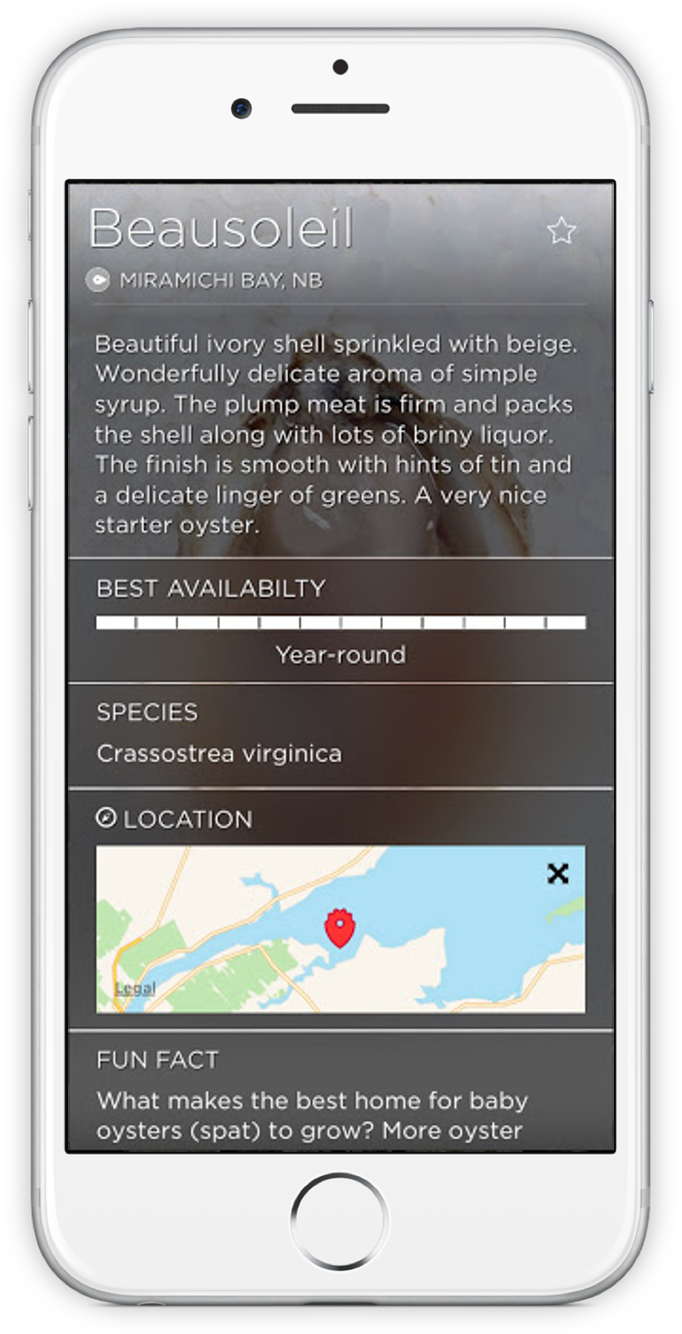 Any interesting oyster history you've discovered?
There is such a robust history to oysters once I dug beneath the surface. Just knowing the amount of oysters and oyster reefs that lined the coasts across the country was pretty mind-blowing. Especially in places like NYC where oyster carts were as common in the past as hot dog carts are today. A person literally could walk down to the shoreline at low tide, pluck a few oysters, and eat them at their leisure. Just as interesting (and scary) was how quickly the oysters were depleted or wiped out in those same areas.
What type of feedback are you getting from your audience about oysters and about the app?
The reaction to the app has been overwhelmingly positive, especially when people tell me how much it's helped them learn more about how beneficial oysters are. It gives them a great excuse to eat more! People are often pointing me towards new oysters they find that are from their favorite restaurant or oyster farm, which makes for great discoveries to add to the app as well.
Which region appears to be most popular on the app?
It's a pretty even split between East and West at the moment in the app. There is a very passionate eater base to those regions since each have such distinct flavor differences. In terms of growth though, the Gulf Coast oysters are expanding rapidly. I've had a lot of oyster additions from that region of the country that are fantastic.
What do you see as the biggest upcoming trends in the oyster industry?
I definitely see the popularity of oysters continuing to increase. I see more and more people buying their own oysters for eating at home. It's a great trend and helps the industry as a whole. I also see the oyster industry continuing to scale with sustainable farming methods and the technology behind it.
The biggest trend I see though is in education, conservation, and restoration. The more people know about the food they're eating and the benefits of it, especially oysters, the more they are likely to support it further.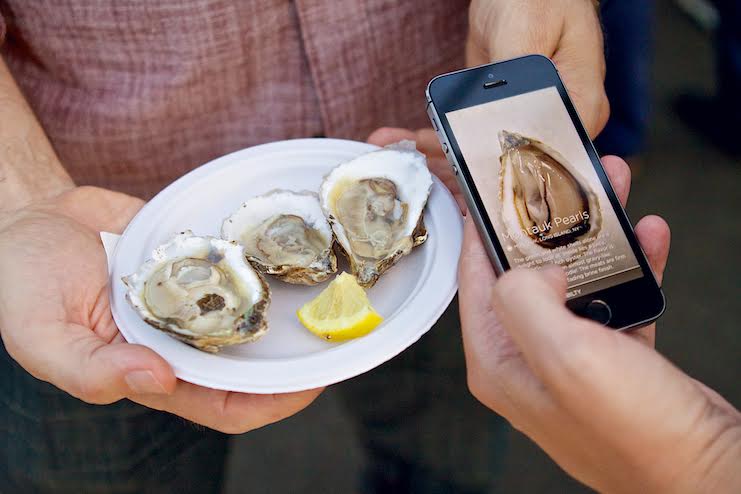 What's your favorite oyster event?
I've been a fan of the larger oyster events like the New Orleans Oyster Festival, but I'm loving the smaller, more intimate oyster events that have been rapidly popping up around the country. Events like New York Oyster Week offer a chance to try some great oysters you might not otherwise try from some fantastic local farms. Plus you get to meet and have some great conversations with the farmers.
What would you say is the best thing about oysters?
Everything! They truly are a perfect food in all aspects. From their benefits to aquaculture and the environment to being a great source of nutrition, they really provide a benefit to everything and everyone around them. The more you eat oysters, the more you're supporting businesses and oyster farms. Which in turn supports growing more oysters that helps local aquaculture and environments. And with oyster shell recycling and restoration, there's no better place for new oysters to call home than an existing oyster shell.
What's the most unique thing you've discovered about oysters in creating Oystour?
The overall variety of oysters has been fascinating. Especially for two of the common types of oysters – Crassostrea virginica (eastern oyster) and Crassostrea gigas (Pacific oyster). There are so many wonderful and beautiful variations based on small differences. Things like location, water temperature, and tidal tumbling all make a difference–sometimes within a matter of a few yards.
Also the passion and dedication of a lot of the oyster farmers I have talked to. They take a great deal of pride in the oysters they are raising and the techniques they use. They're doing some amazing work and delivering such a well crafted product. I wanted to bring that into the app so people get that background as to where that great oyster is coming from and continue to support the industry as a whole.

Any trends you are seeing in oyster conservation?
The restoration and education aspect is truly taking hold across the US and internationally. I've had some fantastic conversations with the Oyster Recovery Partnership for the Chesapeake Bay. I really love what the Billion Oyster Project has been doing with restoring oysters and reefs to New York Harbor. They've really made an impact not only in the oyster community, but to New York as a whole. This idea has been sparked in many communities and is growing rapidly. The more people realize the benefits of oysters, not just as a delicious food, but as a keystone to marine ecosystems, the impact will be enormous. It's been fantastic to see it take root and grow and it's one of the reasons I started Oystour to bring this appreciation and knowledge to people. So much goodness!
What is your favorite type of oyster?
All of them! My tastes usually go back and forth primarily between East and West, but I do love a Belon and Olympia when I find one. The flavors are so intense and wonderful.
And, most importantly, what's your favorite way to eat oysters? Any favorite sauces?
I'm a purist at heart and usually have my oysters naked. Depending on the region and oyster though, I will add couple drops of lemon to balance out the brine or a touch of horseradish to a little added kick, especially if I'm getting a half dozen or more of the same variety of oyster. I have tried some amazing sauces and mignonettes, the likes of which include soy ginger scallion, tobacco ice, a mango and red onion mignonette, and a tequila bubble (so good!).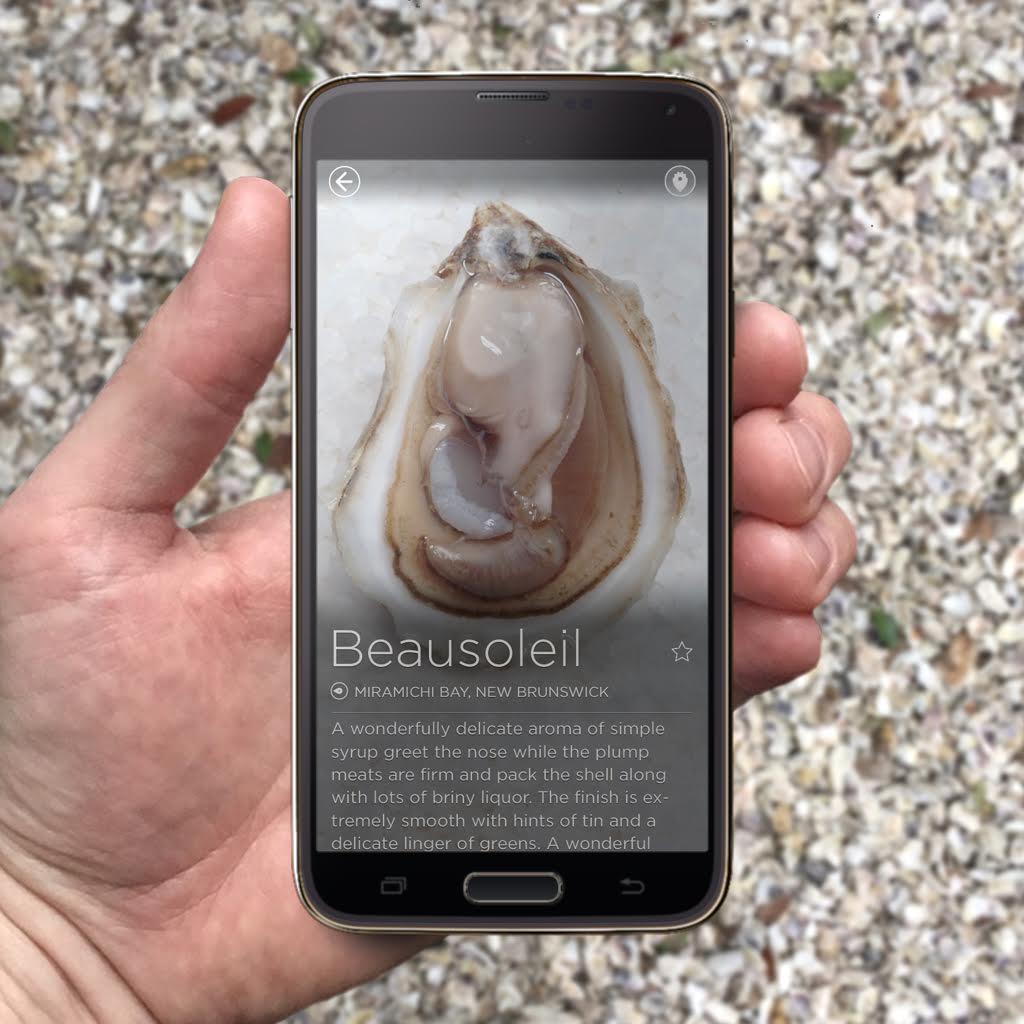 More about Oystour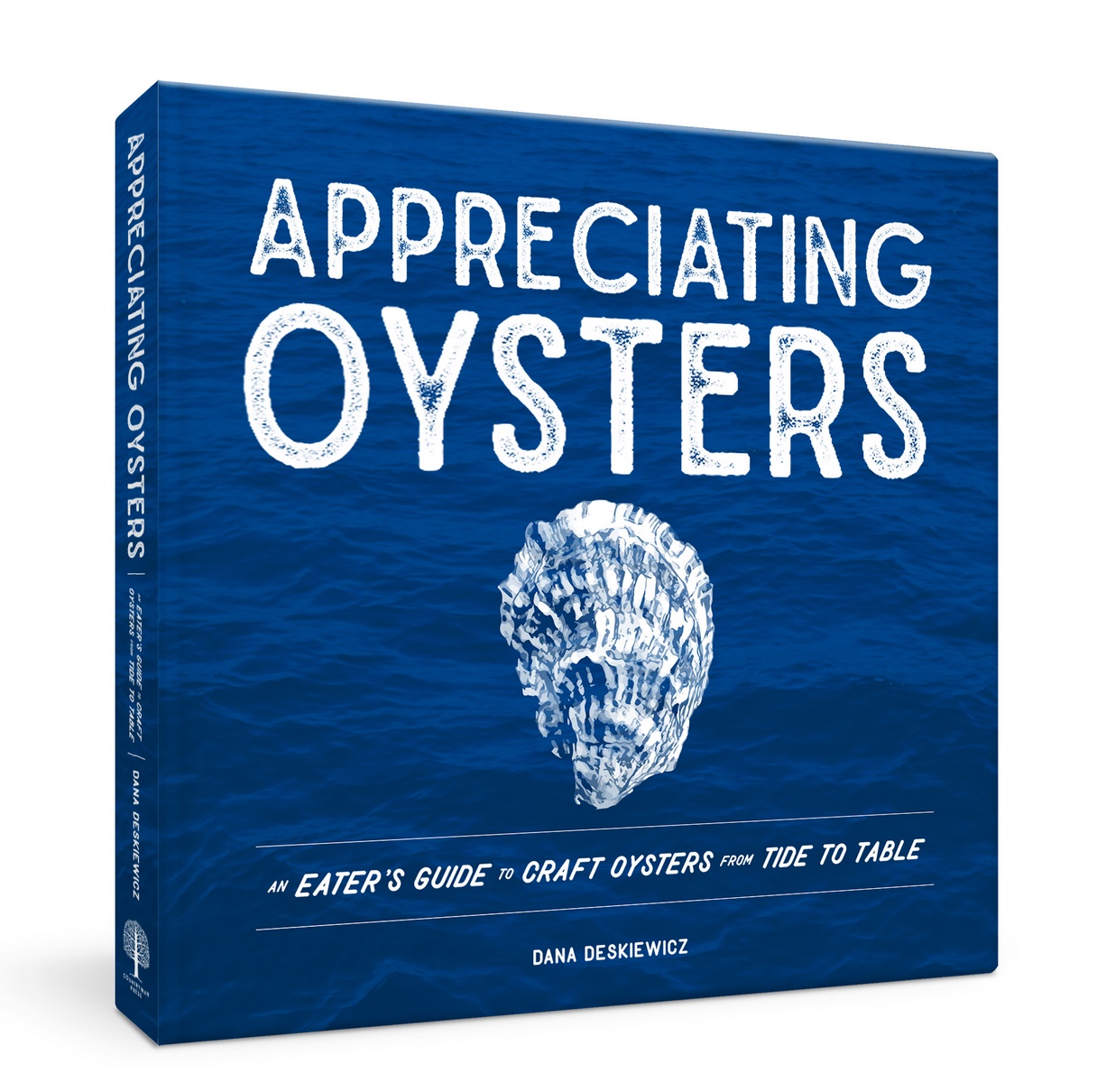 Deskiewicz's book Appreciating Oysters: An Eater's Guide to Craft Oysters from Tide to Table (Countryman Press, 2018) is now available.
Oyster Obsession contributor, Susan Ray, is a writer, editor, and communications professional based in Birmingham, Ala. A former book editor, Susan has edited books for Southern Living, O the Oprah Magazine, Country Living, and other publications.