By Dana Deskiewicz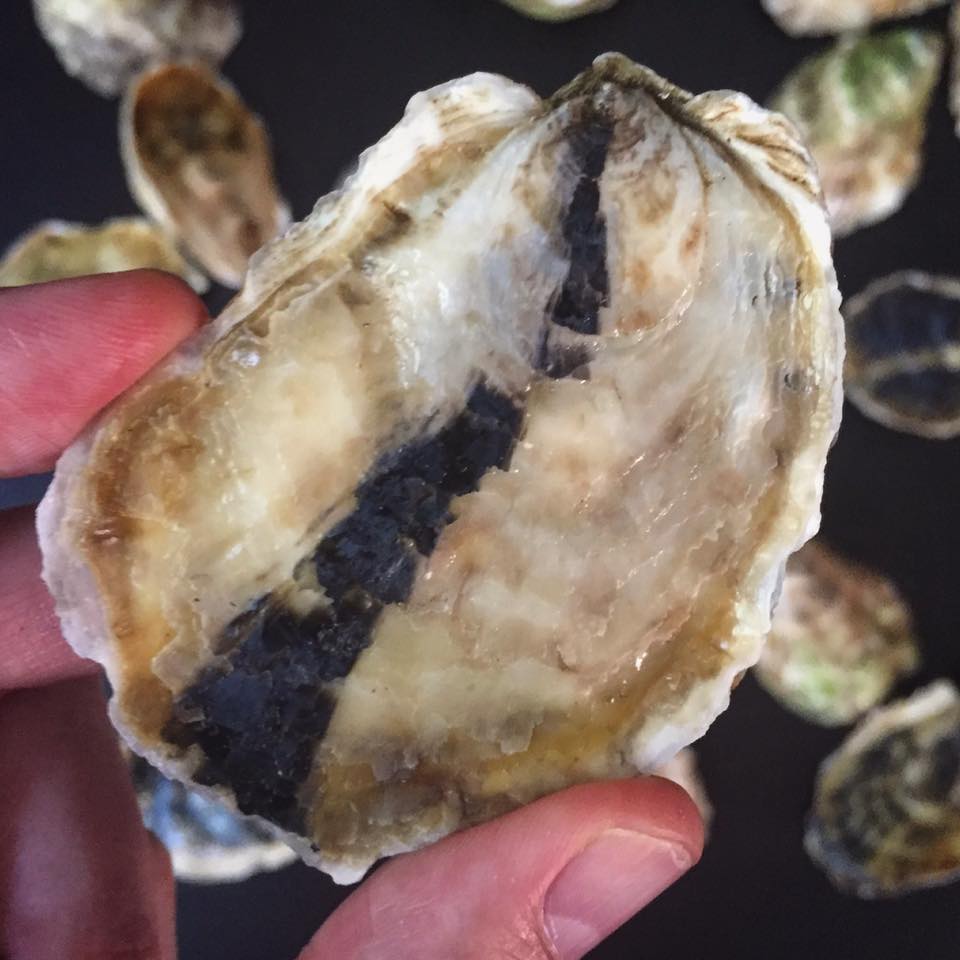 How do oysters earn their stripes? Striped oyster shells get their colors from hard work under the sun.

Surprisingly an oyster can sunburn, just like us! They contain melanin in their shells, the same pigment that we have in the outer layer of skin that is affected by UV light. The longer the shell is exposed to sunlight, the darker it becomes, like the fantastic Watch Hill oyster above. Oysters shaded by other oysters, lying deep in water, or tucked into bags won't have to worry as they retain their lighter shells.

And you shouldn't worry about oyster UV exposure. A darkened shell is just cosmetic. Think of the stripes as oyster tan lines. It's common to see some great striping among different oysters. Nature's artwork at its finest.

Although eating lots of oysters does provide a healthy dose of nutrients that do a body good, it won't help you tan better. But we have yet to run experiments. This gives us a good excuse ?. Slurp 'em up!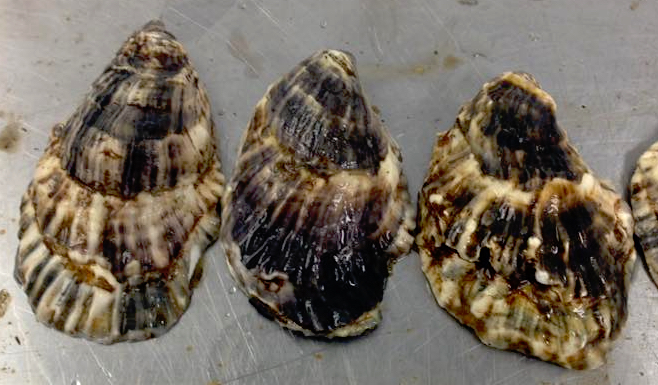 Save
Save
Save
Save
Save
Save
Save
Save
Save
Save
Save
Save