While many foods and recipes boast namesakes from celebrities, chefs and dignitaries (Fettuccine Alfredo, Veal Oscar, Cobb Salad, and we can't forget General Tso's Chicken), oysters seem to have a special knack for gathering monikers. We've gathered seven favorite oyster dishes named for famous people and pried into their history.
Oysters Rockefeller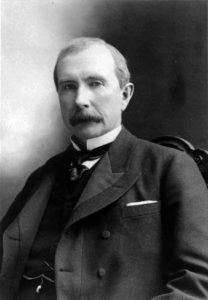 One of the best known eponymous foods of all time, Oysters Rockefeller, takes its name from John D. Rockefeller, co-founder of Standard Oil Company and the wealthiest American at the time of the dish's creation. Jules Alciatore invented the dish of baked oysters with a sauce of greens herbs, topped with breadcrumbs at Antoine's restaurant in 1899. According to legend, chef Alciatore substituted local oysters for snails during an escargot shortage. The sauce and dish tasted so rich, it was only fitting to call it "Rockefeller."
Don't miss the Oyster-Obsession collection of inspired Oysters Rockefeller recipes. The classic combination of oysters and herbs or greens with butter sauce not only turns up on the half shell, but in casseroles, burgers, dips, and even pizza!
Oysters Bienville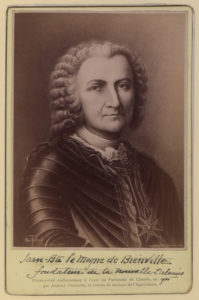 The chefs at Antoine's Restaurant have always known their way around an oyster dish. Oysters Bienville, was made famous at Arnaud's Restaurant in the 1930s, but according to Nola Cuisine, "Count" Arnaud Cazeneuve first tasted the dish at Antoine's. The Bienville name was given in honor of Jean-Baptiste Le Moyne, Sieur de Bienville, second colonial governor of Louisiana and founder of the settlement called "La Nouvelle Orleans" (1718).
Oysters Roffignac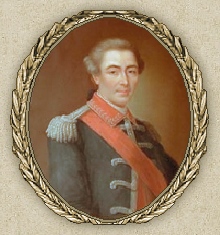 Some guys have all the luck! Louis Philippe Joseph de Roffignac, New Orleans mayor in the 1820s, was honored with a drink and an oyster dish bearing his name. The Roffignac Cocktail blends whiskey, soda, and red raspberry syrup. Danno at Nola Cuisine suggests that Oysters Roffignac may have been one of New Orleans' first baked oyster dishes, served in Roffignac's Restaurant in the 1820s. All variations on the oyster recipe share three ingredients: mushrooms, shrimp, and red wine. It seems that Louis Philippe had a thing for red…
Oysters Lafitte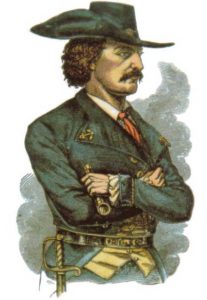 Whether named for the swashbuckling pirate's adventurous reputation or their resemblance to the gold coins of his legendary treasure, Oysters Lafitte certainly take their name from Jean Lafitte. Even though there are dozens of variations on the recipe, they all call for bold herbs, and an audacious surprise ingredient (shrimp, crab meat, crawfish, pernod). Straight out of the oven, glistening and golden with breadcrumbs, they bring to mind Lafitte's caches of gold coins buried all along the gulf coast.
Oysters Remick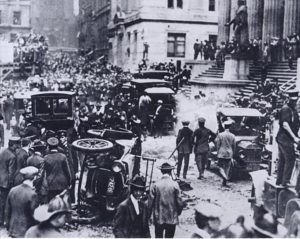 Oysters Remick borrows its name from a crab recipe (or maybe it borrows its oysters). Originally Crabmeat Remick, the dish created at the Plaza Hotel in the early 1920s, features oysters dipped in seasoned mayonnaise, then returned to their shells (0r a casserole) and baked.  The hotel's chef named the recipe in honor of New York Stock Exchange president, William Remick.  While we may have never heard of Remick, at the time, he was a hero of the financial community. In September 1920, Wall Street was bombed in a terrorist attack. Remick immediately suspended trading in order to avoid a panic and reopened the markets the following day.
Oysters Dupont
The recipe for Oysters Dupont comes from The Lodge at Wakulla Springs. So how did oysters at a North Florida resort end up with the name of an American industrialist from Delaware? Wakulla Springs was developed by Edward Ball, who not only was Alfred I. du Pont's business partner, but also his brother-in-law. When du Pont died, his widow turned over management of the trust (worth more than $50 million) to her brother. Oysters Dupont take their name from Ball's sister and her husband.
Oysters Rocafella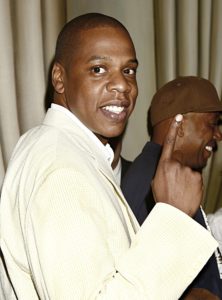 Made with a champagne vinegar mignonette, champagne foam and champagne grapes, Oysters Rocafella could also be called "triple champagne oysters." Chefs Rich Torrisi and Mario Carbone told Food & Wine, "We created this dish as an homage to Jay-Z. He inspires us. The original dish was named for John D. Rockefeller. He was money back then, and to us, Jay-Z is money in New York City now."
More Oyster Recipes Named for Famous People
Save
Save
Save
Save
Save
Save
Save
Save
Save
Save
Save
Save
Save
Save
Save
Save
Save
Save
Save
Save
Save
Save
Save
Save
Save
Save
Save
Save
Save
Save
Save
Save
Save
Save
Save
Save
Save
Save
Save
Save
Save
Save
Save
Save
Save
Save
Save
Save
Save
Save
Save
Save