Your Oyster Recipe of the Day: Oysters with Red Jalapeno Mignonette. South Florida native, Michelle Bernstein adapts the classic mignonette with her signature Latin flair. Thinly sliced red jalapenos and carrots add heat and crunch to the tangy shallot and vinegar oyster topping.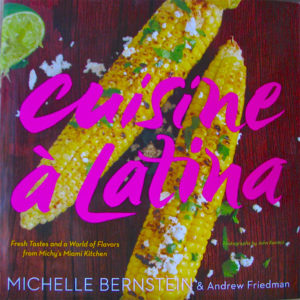 Bernstein's book, Cuisine à Latina (Houghton Mifflin Harcourt 2008) is available at Amazon.
More Mignonettes
We've rounded up more than a dozen fantastic oyster mignonette recipes from your favorite chefs, magazines, cookbooks and food blogs.