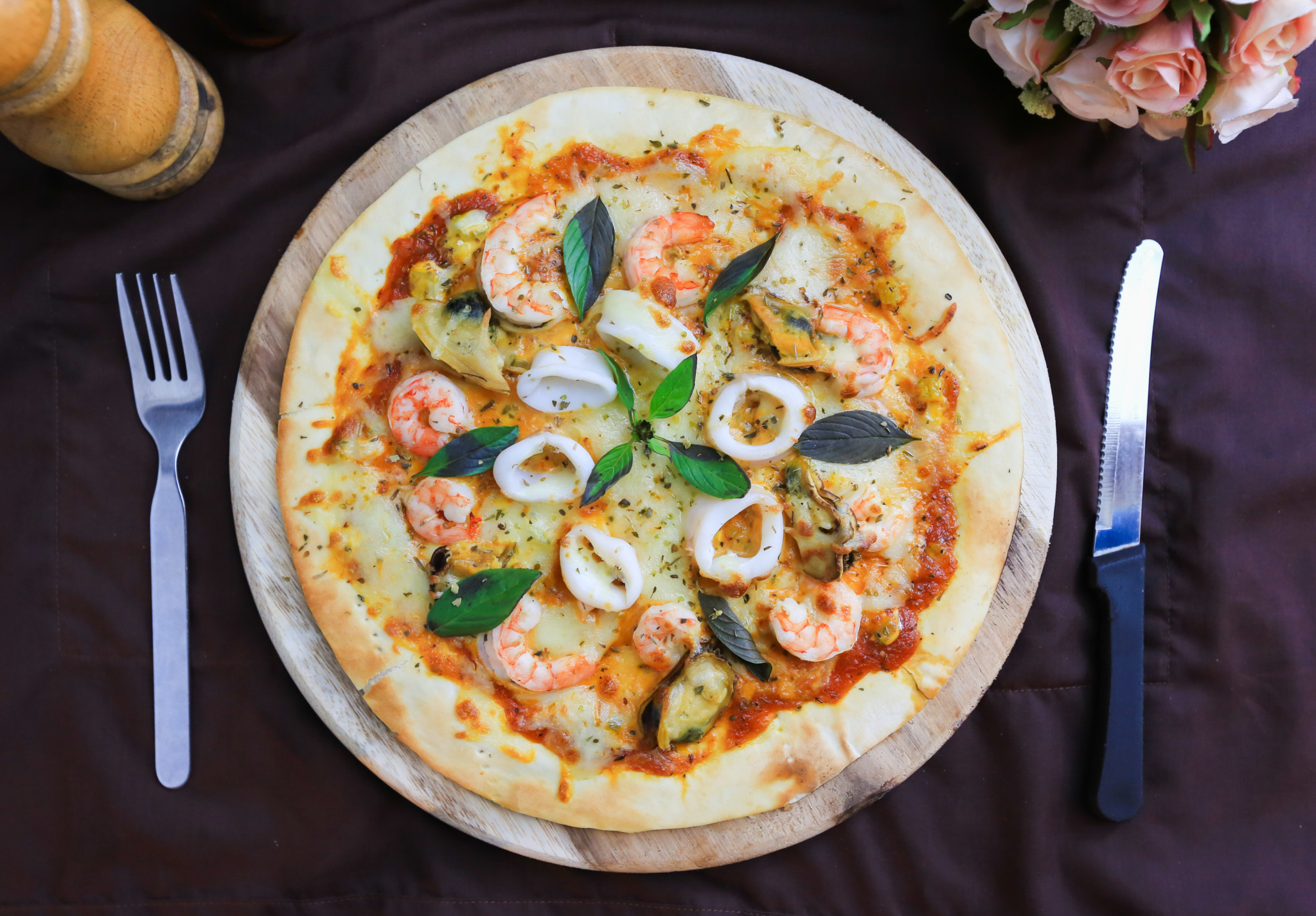 Your Oyster Recipe of the Day: Shrimp, Oyster and Calamari Pizza. Get ready for a new favorite pizza! This simple pie is all about seafood. "Make a homemade pizza that will let you indulge in all your favorite seafood. The shrimp, oysters and calamari will make it hard to go back to traditional pizza." Originally shared by Dan Kamys on Recipe4Living.com.
Time needed
10 min preparation + 15 min cooking
Ingredients
1 can of pizza dough
1 jar of pizza sauce
2 C. mozzarella cheese
¼ lb. shrimp
4 oz. fresh calamari rings
½ 8 oz. container of shucked oysters
10 basil leaves
1 Tbs. oregano
Directions
Preheat oven to 425 degrees. Open can of pizza dough and begin forming a circle shape on a baking sheet or pizza sheet. Spread jar of pizza sauce evenly around the dough leaving 1 inch all around to create the crust.
Place shrimp, calamari rings, oysters and basil leaves on top of the cheese. Sprinkle oregano. Bake for 12-15 minutes or until crust is golden brown and serve.
Get more of the best oyster pizza recipes from your favorite magazines, cookbooks, chefs and food blogs.
Save
Save
Summary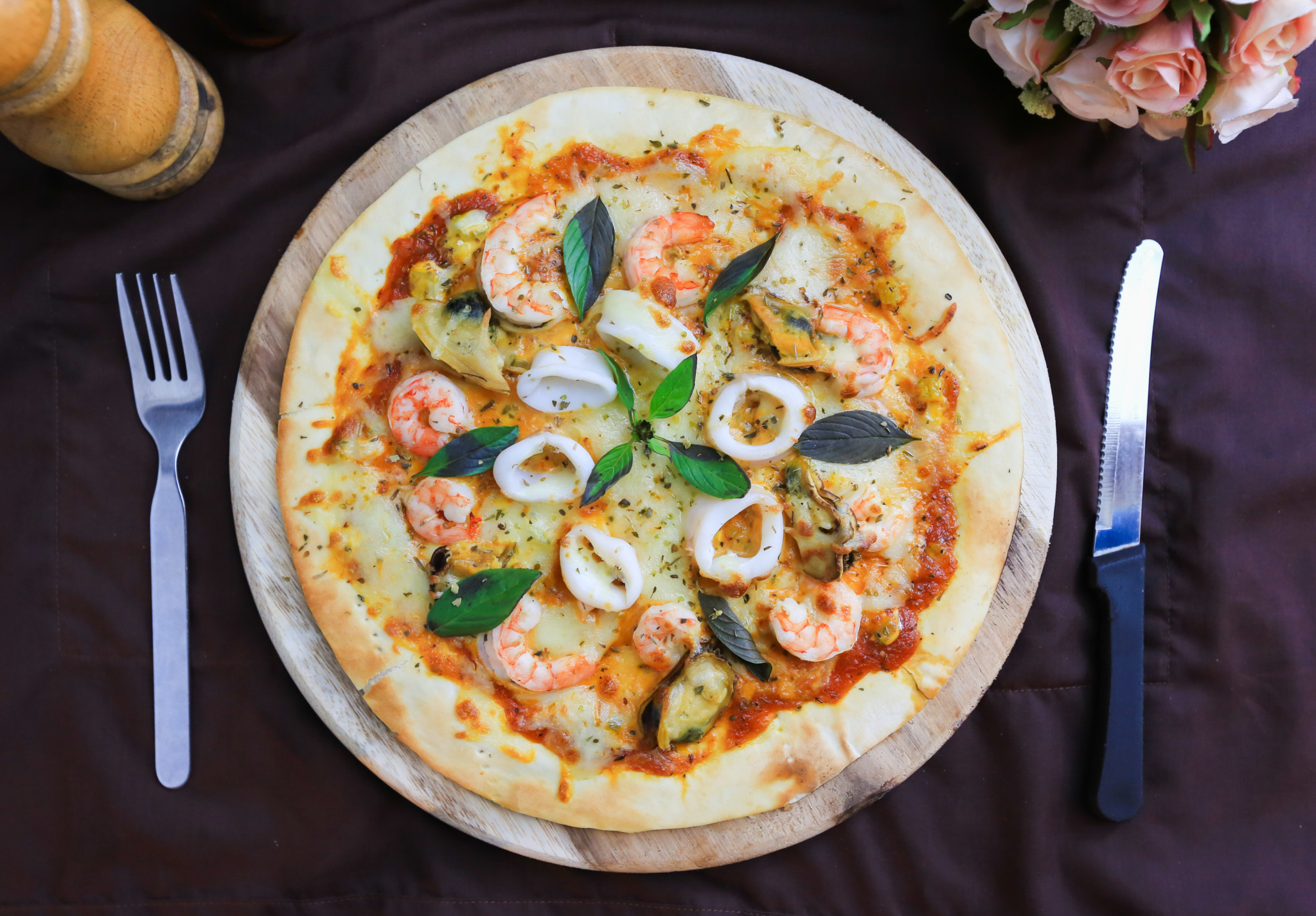 Recipe Name
Shrimp, Oyster and Calamari Pizza
Author Name
Published On
Preparation Time
Cook Time
Total Time