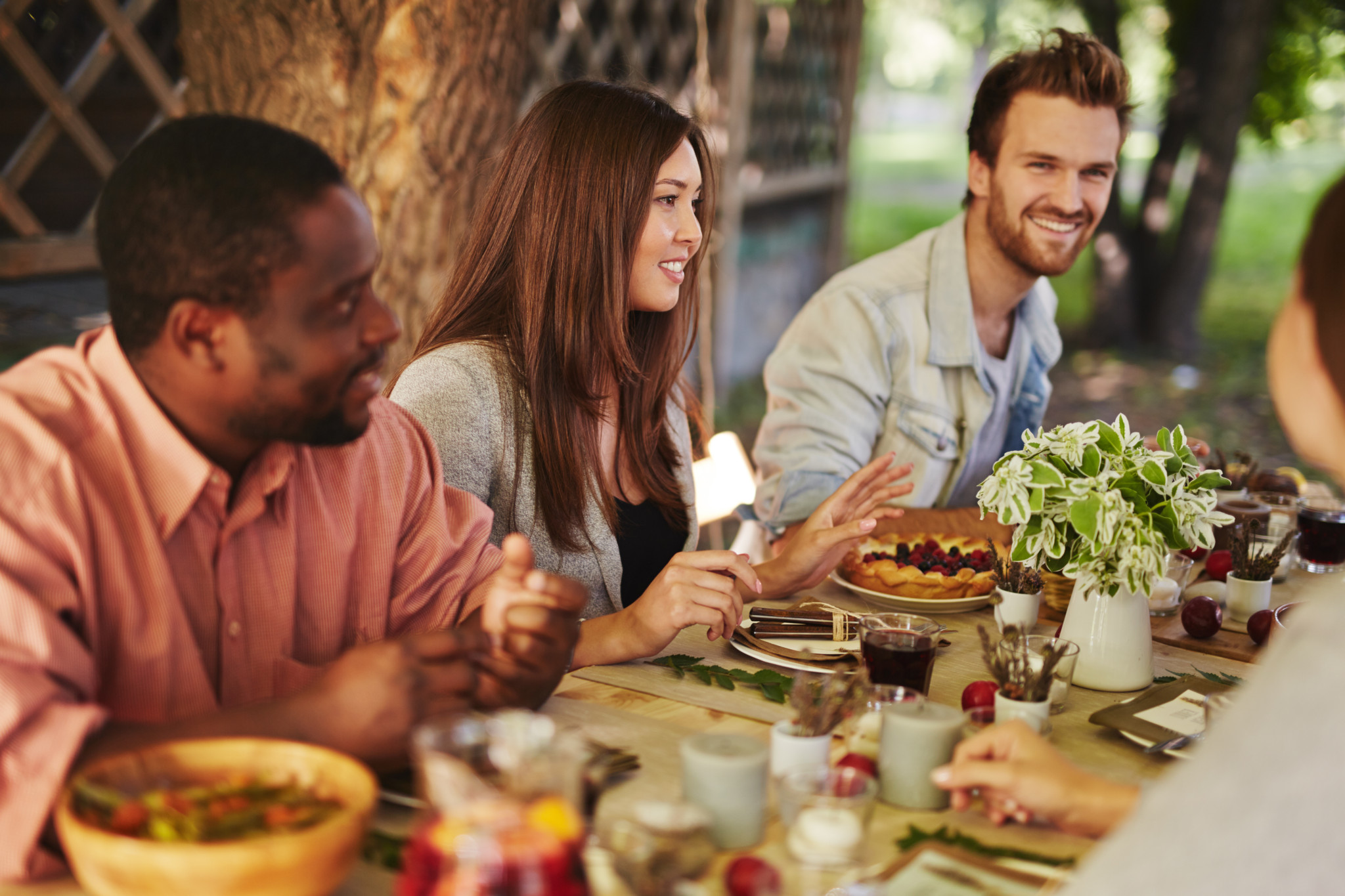 Scholars debate whether or not turkey was served at the first Thanksgiving. But we know that the settlers did some "fowling" before the event and the Wampanoag brought five deer. Historians agree that there would have been shellfish. Plymouth colonist, Edward Winslow, described available foods, noting that oysters were not near, but "we can have them brought by the Indians when we will."
Oysters are documented as part of a Thanksgiving meal for the first time in 1825. The Dedham, MA Village Register includes "oyster patties" in their account of Thanksgiving dinner. By 1863, when Abraham Lincoln declared Thanksgiving an official holiday, oysters on the table were de rigueur, usually in the form of oyster soup. In 1905, Mrs. Rorer's Every Day Menu Book noted, "Like Christmas, Thanskgiving has its own bill of fare which has not been varied for many generations… Oysters seem to be a part of the Thanksgiving dinner."
We've decided to recognize the oyster tradition with an all-oyster menu. Yes, the truly oyster obsessed can enjoy a traditional Thanksgiving feast with oysters in every recipe!
Like our 19th century friends, start with an oyster cocktail and oysters on the half shell, then have oyster stew before moving on the oyster-stuffed turkey, sides and a fried oyster salad.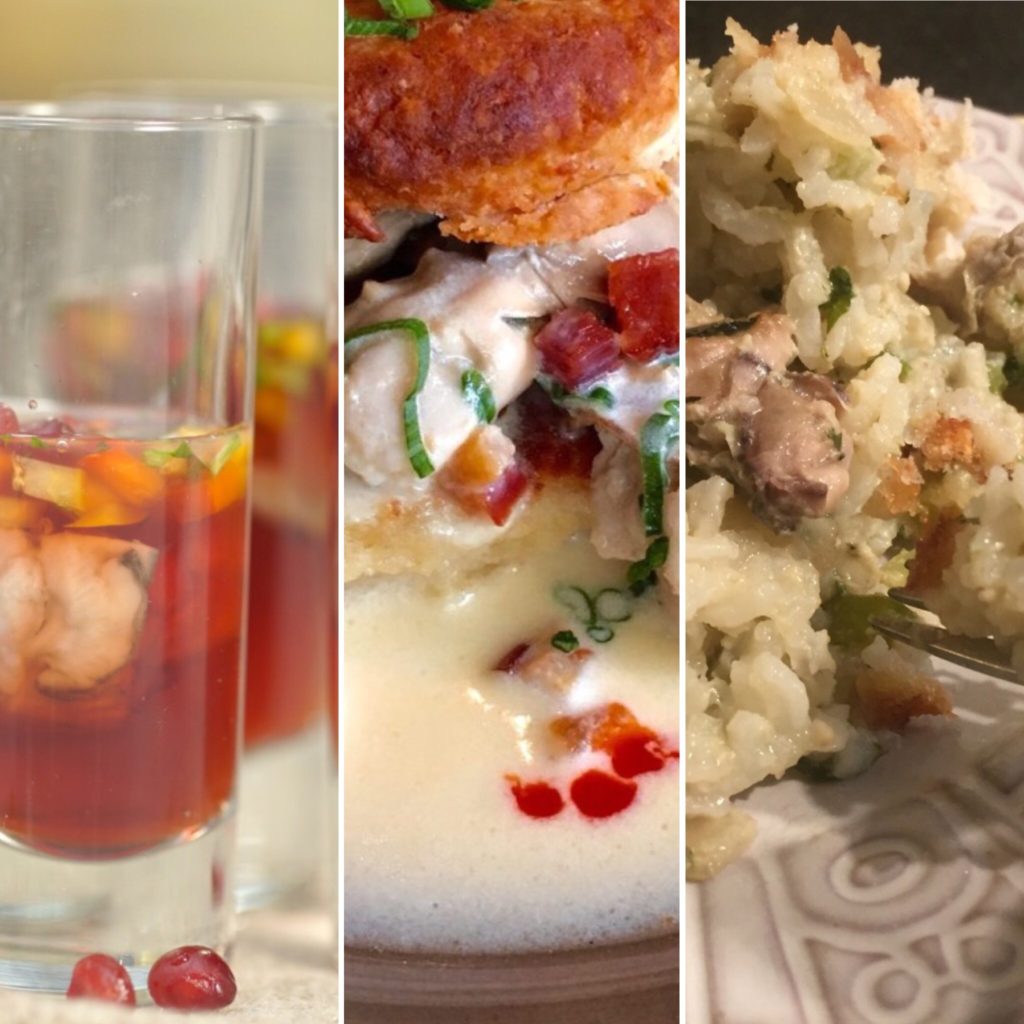 An Oyster Obsessed Thanksgiving Menu
(If oysters in EVERY dish seems like overkill, just pick your favorites.)
Pomegranate Oyster Shooters from Oyster Obsession
Half-Shell Oysters with Cranberry-Jalapeño Granita from Cooking Light
Oyster Stew with Biscuits from chef George Reis (Ocean and 5 Point Public House)
Turkey Breast with Oyster Stuffing from Robert Irvine
Sauteed Broccoli and Oysters from chef Chuck Hughes
Oyster Mashed Potatoes from Eat Well 101
Oyster-Stuffed Artichokes from Eating Well

Oyster Creamed Kale from Coco et Cocoa at Food 52
Gramma Byrne's Scalloped Oysters from Chris Nelson at Bon Secour Fisheries
Craig Claiborne's Oyster and Rice Dressing from Oyster Obsession
Fried Oyster Salad with Apple and Almond Brittle from A Spicy Perspective
Dessert oysters? If you insist, make Oyster Cookies from Oyster Obsession. Personally, I prefer pie!
---
More Thanksgiving Oyster Articles and Recipes